In this Issue
New Free the Grapes! Board member, Jeff Carroll
Legislative Updates: 2018 Sessions in Full Swing
DTC Wine Symposium: Survey Highlights from January Summit
Compliance Expert Jeff Carroll Joins Board
Free the Grapes! has added a new advisor to its board of directors, Jeff Carroll.
Jeff is currently Vice President of Product & Marketing, and oversees software solutions and marketing strategy at Compli, which provides beverage alcohol compliance software and services.
Prior to joining Compli, Jeff spent 11 years at Six88 Solutions, creating and evolving ShipCompliant, an automated compliance platform for beverage alcohol suppliers. As Vice President of Compliance and Strategy, Jeff oversaw the direction of Six88's products, regulatory research, and industry relationships.
Legislative Updates
As legislative sessions resume for many states, we are seeing some common themes:
State Enforcement Steps Up: Several states are ramping up stings and compliance enforcement actions— Michigan, Arizona, Illinois and New York to name four –making strict compliance for wineries a must for their business practice and the industry's ability to open new states.
New Reporting Requirements for Common Carriers, Fulfillment Houses: New efforts are largely geared to ensure compliance, such as by using tracking numbers and requiring detailed reports from fulfillment companies.
Scrutiny of Retailer Shipping: Not a new phenomenon, but many states are focusing attention on retailer shipping compliance.
We'll start this update on states where Free the Grapes! is active. And as bills start to get introduced, stay tuned for requests from Free the Grapes! to forward copy to your consumers in our active states. (Thanks to Wine Institute for providing bill details.)
ALABAMA: Alabama consumers supported favorable Senate Bill 243 with 669 letters to state legislators supporting direct shipping in the first few weeks of January. The bill had a hearing February 14.
DELAWARE: DTC bills have been introduced in DE for a decade and Wine Institute is working to determine if another bill can be introduced in 2018.
INDIANA:  Wine Institute is working with legislators to support a bill that would remove the "winery lockout" which prevents shipments from wineries with an existing wholesaler relationship. IN is the only state with this provision. Free the Grapes! has issued emails and a press release to generate consumer awareness.
MISSISSIPPI: Several bills are under consideration but hopes rest on lobbyists' abilities to amend bad language later in the legislative process. The state's wine lovers have been extremely responsive to Free the Grapes! Facebook posts and email campaigns, sending 554 letters to state legislators in the first few weeks of 2018.  Read the latest consumer-facing messaging here:
http://www.capwiz.com/freegrapes/issues/alert/?alertid=74280626
NEW JERSEY:  Free the Grapes has re-engaged its local PR agency, along with its Free the Grapes New Jersey Facebook page. While a bill has not yet been introduced, FTG is gearing up. As a reminder, our efforts are geared to remove the 250,000 gallon capacity cap that prevents wineries and wine companies producing in excess of that cap from direct shipments.
Action: To support PR efforts, FTG is looking for wineries who have recently exceeded the cap and ceased shipments to NJ consumers. Please contact Jeremy Benson at fedup@freethegrapes.org
Additional updates summarized based on Wine Institute information:
ALASKA: Senate Bill 76 carries over from 2017. This omnibus bill would, if passed, replace the "reasonable amount" provision for DTC shipments with a more specific case figure (so the state can benefit from tax collections). Wine Institute and the common carriers support the bill.
HAWAII: 2410 and 2411 would, if passed, expand winery shipping privileges to include beer and spirits.  Also, Senate Bill 2219 would make it a felony to offer to sell alcohol to consumers without a license, which is important since HI issues shipper licenses by county not for the whole state.
ILLINOIS: Senate Bill 1282 would reverse some of the changes made last year in the wholesalers' anti-DTC bill.
MASSACHUSETTS: There are several carryover bills from 2017, including some concerning fleet licensing. House bill 3891 would allow both intra and interstate retailer shipping.
MINNESOTA: House Bill 318 would expand wine shipping privileges to include beer. Several bills would create a winery license requirement (Minnesota is the last of the so-called reciprocal states). Wine Institute is lobbyist to increase the wine shipping limit beyond its current 2 cases/year.
NEW HAMPSHIRE: Senate Bill 353 received a hearing on the commission's bill to ban retailer DTC shipping, after the state has had difficulties with compliance. (No retailers testified at the hearing.)
NEW YORK: Assembly Bill 5991, and Senate Bill 5330, both carryover from 2017, and would allow retailer DTC shipping.
OKLAHOMA:  The state is set to be the 45th to allow winery DTC shipping on October 1, 2018. We may see some additional carrier reporting bills before then.
UTAH: Wine Institute has retained a lobbyist in Utah with the intent of introducing a bill.
Successful DTC Wine Symposium 2018 Raises Money for Free the Grapes!
Now in its 11th year, the DTC Wine Symposium, presented by Free the Grapes!, attracted another sold-out group of wine club, tasting room, marketing and DTC managers from 19 states and four countries.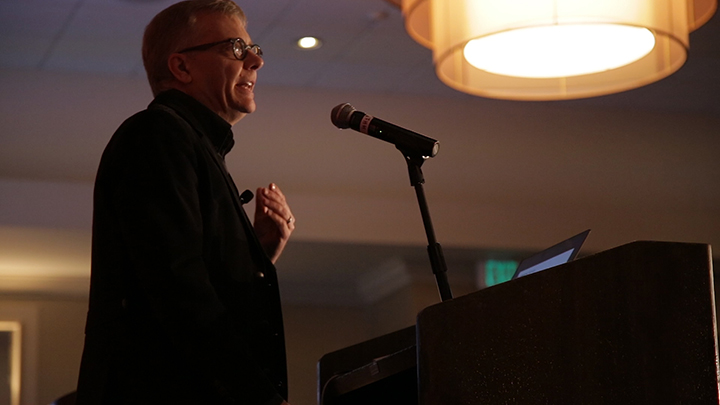 Along with speakers, volunteers and sponsors, nearly 500 execs packed the Hilton Concord hotel for a 2-day program of 5 keynotes, 7 sponsor sessions, 7 workshop sessions and 4 Town Hall sessions (whew!).
In our post-event survey, 105 respondents gave high marks: 96% recommend the summit, and 86% graded it as either "excellent" or "good." Many people said it was the best DTCWS yet. Importantly, we also received great suggestions for improvement. The DTCWS is a "big tent" for the industry to learn what's new and next, understand shipping and compliance trends, and network with peers, vendors and experts. Constant improvements, and a rigorous speaker vetting process, helps propel the DTCWS, and helps the whole industry build the $2.7 billion sales channel.
Interested in speaking or serving on the Steering Committee? Wineries are encouraged to let us know by emailing dtcwinesymposium@gmail.com