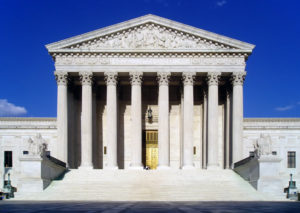 On January 16, 2019 the U.S. Supreme Court will hear arguments in the case, Tennessee Wine & Spirits Retailers Association vs. Blair et al.
In summary, the case centers on whether Tennessee can require out-of-state retailers to be a resident of the state for two or more years in order to sell wine, beer and spirits in Tennessee. A Federal District Court ruled the law unconstitutional, and the state didn't appeal the case to the 6th Circuit Court of Appeals. So, the state's retailer association appealed for them, and the 6th Circuit agreed with the Federal District Court ruling that the law is unconstitutional. Then, the retailer association petitioned the USSC.
Since the USSC announced in September it would hear the case, there has been a lot of speculation including whether the retailer association has standing and whether the justices will expand its questioning to consider, and its ruling to address, whether the 2005 case Granholm vs. Heald can be applied to retailer shipping. Circuit Court rulings subsequent to Granholm have not been consistent on whether it applies to retailers or just producers.
While wineries have the option of shipping—within certain restrictions and provisions—to 45 states, retailer licensees may ship to only 14. We certainly hope that legal, regulated retailer-to-consumer shipping becomes as commonplace as winery direct shipping; that would be a huge boon to consumer choice in wine.
And if the USSC ruling does address retailer-to-consumer shipping in a favorable manner, then we can learn from the Granholm case that it will likely take years to effect state legislative change. But we'll leave the speculation up to attorneys.
We'll know more about the USSC's intent after January 16, but nothing definitive until the ruling, which is expected in late spring 2019.